Alta Christian Seminary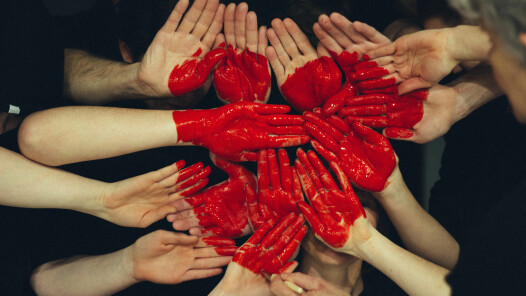 Own your own faith at Alta Christian Seminary
Are you an Evangelical Christian or an interested seeker of truth who would like to learn more about the Bible and God's truth?
If so, then Alta Christian Seminary might be perfect for you. A place where students gather every *Tuesday (sleep in day) during the school year from 7:00am-8:30am and have great Christian fellowship as well as learn, grow, and stretch their faith. This Evangelical Christian class is Non-Denominational and open to varied beliefs. Generally the sessions are discussion oriented; no question is off-limits. We meet at Alta Canyon Baptist Church because it is conveniently located across the street from Alta High's tennis courts (11194 S 1000 E, Sandy UT, 84094). Your teachers--Eric Johnson and Tim Peery--are not paid for making this class available. They desire to have students learn the Bible. This semester we are studying the reliability of the Bible and how we got the Bible from the mind of God to the book we hold in our hands (revelation, inspiration, preservation, translation, interpretation). Along with this, we will also study the Dead Sea Scrolls and Biblical Hermeneutics.
*This is NOT a replacement of your church's youth group but rather is a supplement to your Christian walk with God.
It's All about Jesus
Almost everyone has heard of the name "Jesus!" In fact, practically every religion holds to some form or acceptance of this very special person. But have you ever considered who this man really was? Christian author C.S. Lewis wrote the following in his masterpiece titled Mere Christianity.
"A man who was merely a man and said the sort of things Jesus said would not be a great moral teacher. He would either be a lunatic--on the level with a man who says he is a poached egg--or he would be the devil of hell. You must take your choice. Either this was, and is, the Son of God, or else a madman or something worse. You can shut him up for a fool or you can fall at his feet and call him Lord and God. But let us not come with any patronizing nonsense about his being a great human teacher. He has not left that open to us."
It is not possible to say that Jesus was "good" if He was a liar or displayed mad-man tendencies. Lord, liar, or lunatic. What did Jesus claim for Himself? For one, He taught that He was sinless (John 8:28-29; 46-47) as well as "the way, the truth, and the life." Nobody, He said, could know God except through Him (John 14:6). He is the Creator of the world (John 1:3; Colossians 1:15-17) and was known as Logos (The Word). As John 1:1 says, "In the beginning was the Word, and the Word was with God, and the Word was God." Furthermore, Jesus claimed that He can forgive people of their sins (Luke 5:20-21; 7:48-49), even though nobody can forgive sins but God Himself. In fact, Jesus said He was equal with the Father in His very essence (compare John 8:58 with Exodus 3:14)!
There's more. Jesus said belief in Him is what is required if a person wants to have eternal life (John 6:40, 47; 10:28-30; 11:25). This means there is nothing a person can do to qualify for the very best God has to offer. Rather, a relationship with God is based on one's faith and by faith alone. As John 11:25 puts it, "I Am the resurrection and the life. He who believes in me will live, even though he dies; and whoever lives and believes in me will never die."
According to Philippians 2:5, Jesus--"in very nature God"--humbled Himself to become human. Some day, verse 9 says, "every knee will bow and every tongue will confess that Jesus Christ is Lord." Only through Jesus can eternal life be found.
It is things like this we teach and discuss every Tuesday morning at Alta Christian Seminary. No matter your background, we invite you to come (even just once) and see if this is for you. We sincerely believe that it is all about Jesus!